Who We Are
Lifting nonprofits to achieve greater impact is at the heart of our mission. At Ascend Nonprofit Solutions, we partner with local nonprofits to provide high-quality, affordable facilities and finance, HR and IT solutions. In turn, our partners are able to focus more time and resources on what they do best – advancing their missions.
We are also a nonprofit and understand the challenges that can bring. It's why we work hard to be as cost-effective as possible. By utilizing a Shared Services model for our back-office solutions and offering below-market rent, we are able to pass these savings on to our partners. Our Mission
Strengthening the Charlotte area's nonprofit community through access to facilities and services that leads to greater impact and efficiency.
Our Vision
The Charlotte region is one where nonprofit organizations with community-serving programming have access to high-quality facilities and services that increases their impact.

History
Ascend Nonprofit Solutions, originally known as the Children & Family Services Center, was created in the early 2000's to address the facility needs of nonprofits as a result of rapid growth and development in Charlotte. At that time, office space was becoming more expensive as developers were buying much of the office space in center city, resulting in unaffordable rent and frequent, unplanned moves for nonprofits. Nine organizations serving the city's most vulnerable residents came together to find a solution, and collectively, they developed the concept of a shared space with shared costs and a common purpose.
Stakeholders in the community quickly rallied behind the project recognizing the value in co-location and collaboration. The City of Charlotte provided a discounted land lease, which still continues today. A capital campaign was chaired by retired Bank of America CEO Hugh McColl, Jr. and retired First Union CEO Ed Crutchfield. The campaign was very successful in raising more than $9 million dollars needed for construction and technology infrastructure. In honor of a lead gift made by Irwin Belk, the building was dedicated to his wife, Carol Grotnes Belk.
2000
A capital campaign commences to raise $7 million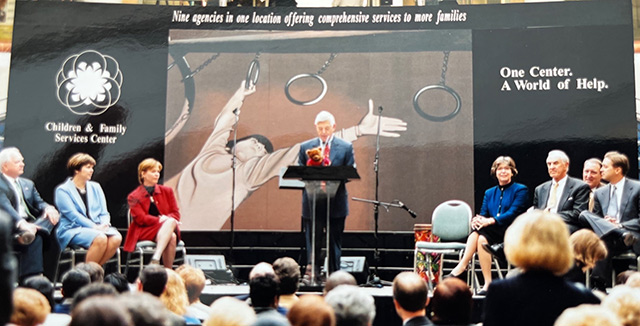 2001
CFSC begins construction of the building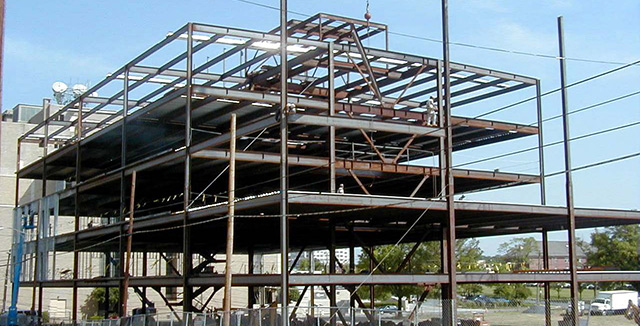 2003
CFSC opens its doors to the nine original agencies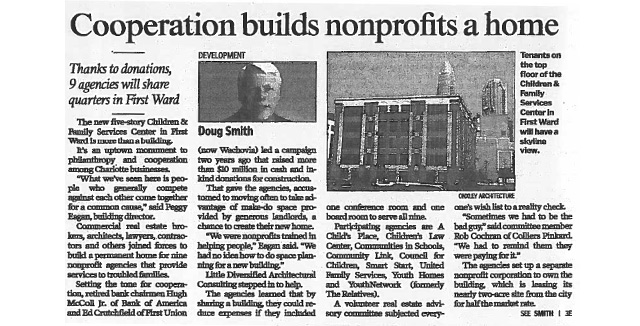 2004
IT services begin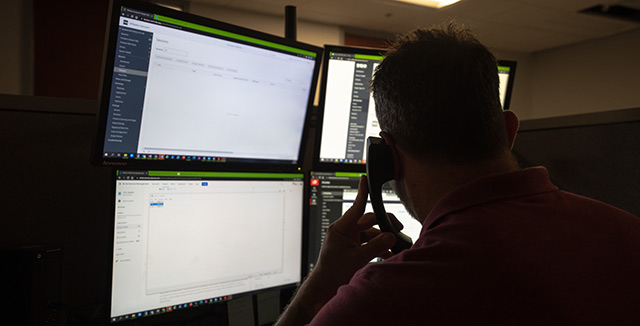 2009
Finance and HR services begin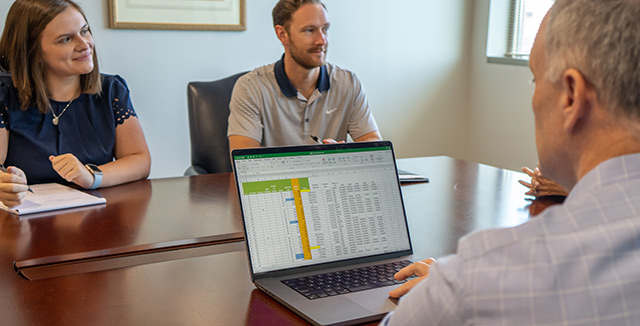 2014
CFSC opens HopeWorks, a co-working suite in the building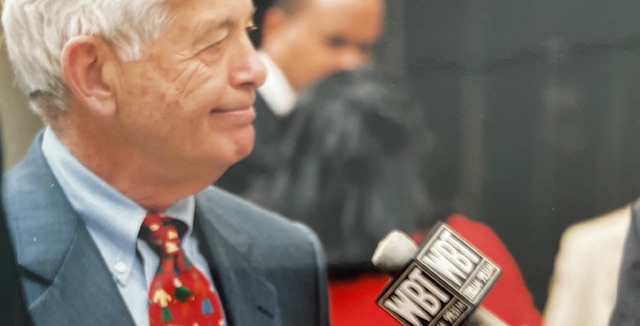 2015
Fiscal Sponsorship services begin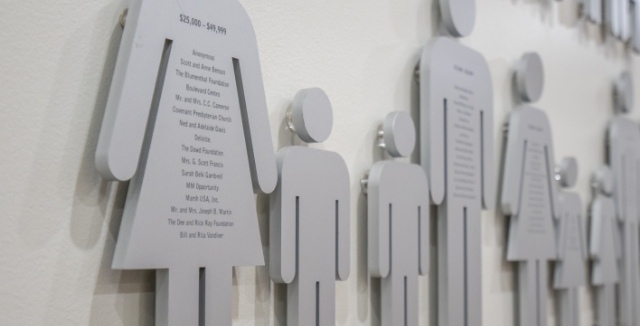 2021
CFSC adopts a new strategic plan to chart the agency's future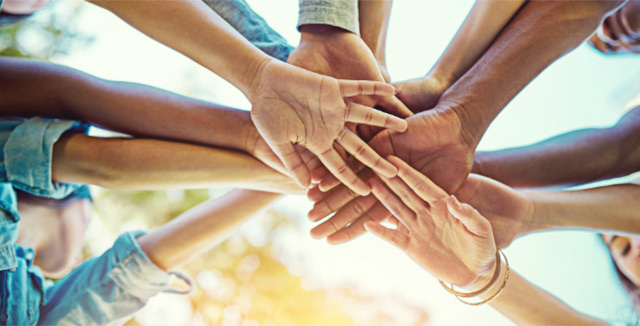 2023
CFSC rebrands to become Ascend Nonprofit Solutions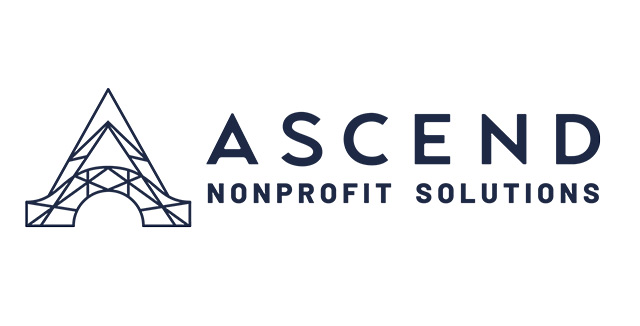 Client-Oriented
We make the organizations we serve the focus of everything we do.
Compassion
We believe in the power of nonprofit leaders in our community to make change and empathize with the challenges they face through a welcoming, empowering environment.
Expertise
We provide best-practice services and support, with a focus on exceptional service that is reliable and ethically provided.
Inclusive
We provide equitable access to facilities and services for a wide variety of organizations and community champions, creating a culture that treats all with respect, dignity and fairness.
Supportive
We increase the capacity of our organizational partners, helping them create more efficient approaches to service delivery that drive impact in the community.